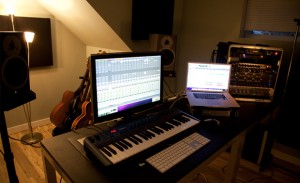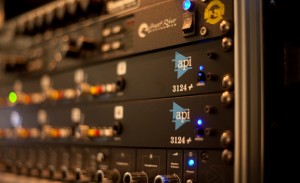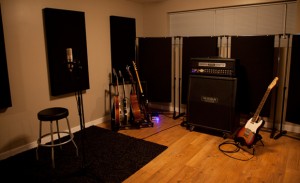 ---
HISTORY
REVELATION STUDIOS is a recording studio in Saskatoon, Saskatchewan, formed in 2010 by national award-winning musician/songwriter Colin Richet. Revelation was designed for inspiration and creation, with all of the equipment and instruments necessary to achieve high quality, detailed production and sound.
Revelation runs Pro Tools 9 on a Digidesign/Avid 003 Rack and can record up to 18 simultaneous tracks. Preamps from API and Great River, and microphones from Rode, Audio-Technica and Josephson ensure performances are captured cleanly and brilliantly. Software such as Propellerhead's Reason 5.0 and Celemony Melodyne keep the musical palette open wide to give the client complete control over their creative direction.
For singer/songwriters, Revelation can work with the artist to create a song from the ground up. The artist can provide the most basic details, such as a melody or chord progression, and Revelation will help develop those ideas into a fully-orchestrated song, complete with guitars, bass, drums, and keys, in any musical direction the artist envisions.
---
---
COLIN RICHET
REVELATION STUDIOS was started in 2010 by national award-winning musician and songwriter Colin Richet. With 2 records released before the age of 23, the now 28-year-old has been recognized as a talented artist. Receiving such awards as "Hard Rock Song Of The Year" at the 2007 SHAI Awards in Toronto and garnering nation and international radio play with the band Stereotrap, Colin has proven himself as a successful artist in the Canadian music scene.
Colin was trained in recording arts through the Audio In Media course at Mid-Ocean School of Media Arts in Winnipeg. He quickly developed the technical background needed in the audio recording industry, and paired with his perfectionist mindset and keen ear for detail, he set out to create an environment that facilitates productivity and creativity.
Colin has a love for all interpretations and styles of music, and is not limited in ability to write songs in varied genres. He is an accomplished vocalist and guitarist, with the ability to play a multitude of instruments such as keys, drums and bass. He is passionate about seeing others succeed with their art, and will do what is necessary to provide a product that his clients' needs.
---
GEAR LIST
INTERFACE & COMPUTERS
Digidesign/Avid 003 Rack with Pro Tools 9, Software 17″ Macbook Pro Core i7 with 8 GB DDR3 RAM, Custom-Built Core i7 PC with 6 GB DDR3 RAM

CONNECTIVITY

Mogami & Planet Waves XLR & 1/4″ Cables

PREAMPS
API 3124+ (x2), Great River MP-2NV, Sansamp RPM, M-Audio Profire 2626

MICROPHONES
Rode K2, Shure SM7B, Shure SM57, Josephson C42 (x2), Audio-Technica AT4050 (x2), Audio-Technica AT2020, Audio-Technica AT2021, Audix D6, Audix i5, Audix D2 (x2), Audix D4

MONITORING
Dynaudio BM5A (Primary), M-Audio BX5A (Secondary), AKG K271 Studio Reference Headphones, Shure SRH440 Studio Headphones (x4), Shure e5 In-Ear Monitors, Shure e3 In-Ear Monitors

SOFTWARE
Celemony Melodyne Editor with DNA, Toontrack Superior Drummer 2.0, Propellerhead Reason 5.0, Native Instruments Komplete 8 Ultimate
INSTRUMENTS & AMPLIFIERS
2005 Les Paul Standard (Black), 2004 Fender American Standard Telecaster w/Gibson Humbucker Mod (Sunburst), 2009 Fender Jaguard Bass (Sunburst), Yamaha FG412 Acoustic Guitar, Stagg Mandolin, Pacific CX 7-piece Maple Drum Kit (Black Onyx), Mesa/Boogie Road King Head (150w Tube), Mesa/Boogie 4×12 Standard Cabinet, Boss GT-Pro Guitar Effects Processor, M-Audio Axiom 61 Semi-weighted, MIDI Keyboard M-Audio Oxygen 49 MIDI Keyboard